National recognition and international significance
The approved label 'Grand Site de France'was created by the State to ensure quality management of popular landmark tourist areas. The management teams ensure that the natural and cultural features of the locality are preserved. They maintain and deal with the day-to-day running of the site and make sure that the influx of visitors does not interfere with the living conditions of local inhabitants.
What the label means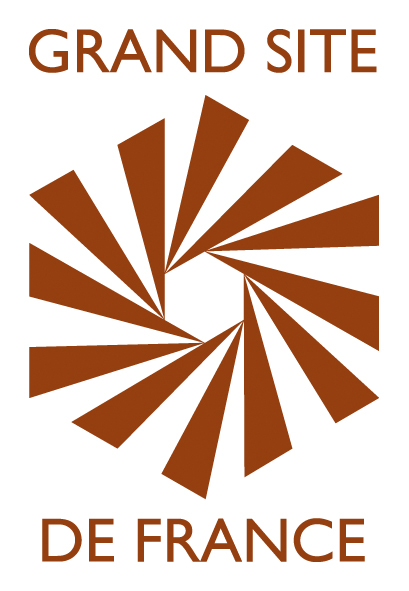 The 'Grand Site de France' approved label is defined in Article L341-15-1 of the Environmental Code, created under the Law of 12 July 2010. It constitutes a national environmental commitment and was registered as a trademark by the State at the 'Institut National de la Propriété Industrielle' in 2002.
It is governed by the principles of the UNESCO World Heritage Convention of 1972 and the European Landscape Convention (The Florence Convention) of 2000 and is awarded for a period of 6 years. It can be renewed but can equally be withdrawn if the holder is not deemed worthy of the label
Article L 341-15-1 of the Environmental Code
The « Grand Site de France » approved label can be awarded to a highly popular landmark location by the Ministry of Ecology. It is conditional upon the implementation of a project to preserve, manage and promote the locality. It must meet sustainable development principles. The perimeter of the area concerned may include other communes as well as those within the area as long as they take part in the project.
Approval is awarded to a regional authority, a public body, a development association or a management body especially one which brings together the relevant local organisations. It is this structure which follows the procedures necessary for the obtention of the approved label. 
Conditions for obtaining the label
The legal definition of the approved label requires three conditions to be met :
- A locality with the characteristics of a 'Grand Site'as regards conservation, (a significant part of the area must be listed), renown and visitor numbers.
- The implementation of a project to preserve, manage and promote the area which meets principles of sustainable development (both at the time approval is awarded and for the length of its duration).
- A management body to coordinate the implementation of the project and to receive the approved label.
The aim of the approved label
The « Grand Site de France » label embodies the quality performance objectives sought collectively for 'Grands Sites' by the management authorities, the State and the network.
Their ambition is for all potential landmark sites to be awarded the approved label, using the number of approved localities to measure the success rate.
In 2004 there were just 4 approved « Grands Sites de France » and by 2019 there were 18.